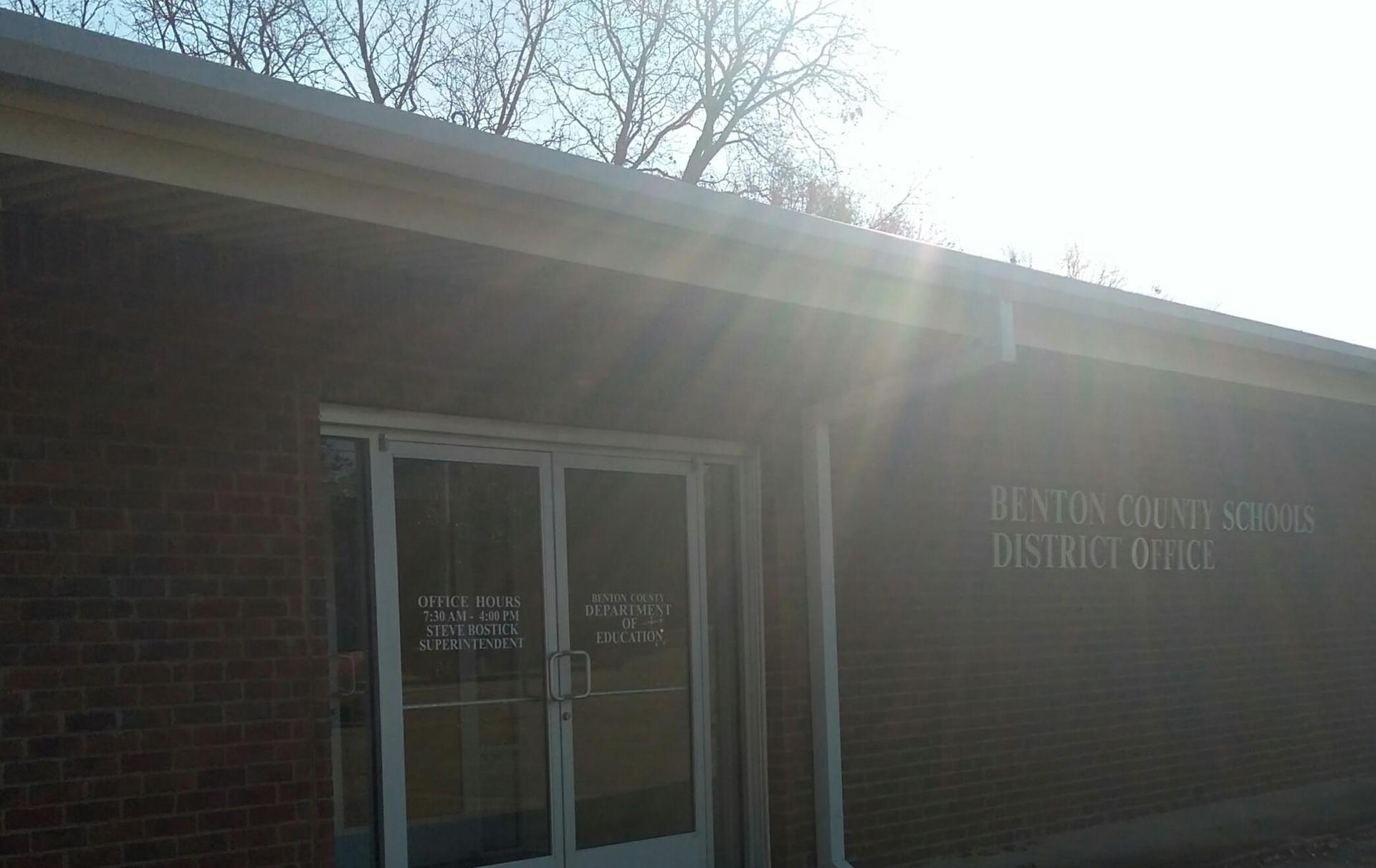 Mission Statement:
"Equipping, Empowering and Educating our Students for What Lies Ahead"
Superintendent's Office
231 Court Street
Ashland, MS
The Superintendent of Education is located across from the historic Benton County Courthouse, just off the town square in Ashland, MS. Normal business hours are 7:30 A. M. to 4:00 P. M. The office closes for lunch daily from 11:00 A. M. to 11:30 A. M. Please note: our office follows the school calendar, and is closed for most school holidays. Summer hours may be abbreviated, but will be posted at the office.
Mrs. Pamela Gray, M. Ed

Interim Superintendent

Director of Special Services & Gifted Education

504 Coordinator

Director of Federal Programs
Mrs. Tonya Kuhl

Business Manager
Mr. Charles McDonald

Director of Facilities Operations
Mrs. Shonika Hamilton

Human Resources Director
Payroll
HR Staff Contact
Mrs. Amanda Ford, M. Ed.

District Data Coach
Interim Director of Curriculum & Instruction
Ms. Anola Stricklin

Director of Child Nutrition
Ms. Sarah Richard

Data/Information Systems Manager
Mrs. Sherrie Davis

Accounts Payable
Purchasing

Mrs. Candace Sanders

Administrative Assistant
Board Clerk
Mrs. Sandy Childs-Jones, Ed.S.; A.B.D.
Technology Director
District Testing Coordinator
District Dual Enrollment Director
Grant Procurement
NWMCC Adjunct English Instructor, AHS
Mr. Tom Stewart
District-Wide Tech
Internet Specialist/Consultant
Communications Specialist
Ms. Trinity Franklin
Assistant District-Wide Tech
AHS Webmaster
District Website Consultant