Vision Statement
"Rising to Excellence"
Mission Statement:
"Empowering students to be successful today and prepared for tomorrow by rising to an inclusive, innovative, and student centered environment of excellence"
Superintendent's Office
231 Court Street
Ashland, MS
(662) 224-6252
The Superintendent of Education is located across from the historic Benton County Courthouse, just off the town square in Ashland, MS. Normal business hours are:
7:30 A. M. to 4:00 P. M.
The office closes for lunch daily from 11:00 A. M. to 11:30 A. M. Please note: our office follows the school calendar, and is closed for most school holidays. Summer hours may be abbreviated but will be posted at the office.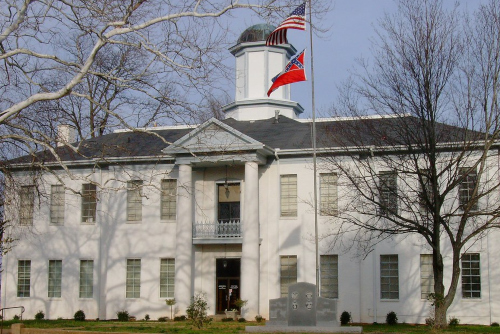 Dr. Regina Biggers, Ph.D.
Superintendent of Education
rbiggers@benton.k12.ms.us
Mrs. Pamela Gray, M. Ed.
Assistant Superintendent
SPED Director
pgray@benton.k12.ms.us
Mrs. Bonnie Myers
Administrative Assistant

Board Clerk
bmyers@benton.k12.ms.us
Dr. Roxanne Hall, Ph.D.
Director of Finance
rhall@benton.k12.ms.us

Mrs. Amanda Ford, M. Ed.

District Data Coach
Director of Curriculum & Instruction
District Testing Coordinator
aford@benton.k12.ms.us
Ms. Shonika Nixon

Human Resources Director
Payroll
HR Staff Contact
shamilton@benton.k12.ms.us
Mrs. Elynda Finley, M. Ed.
Director of Federal
Programs
efinley@benton.k12.ms.us
Ms. Anola Stricklin
Director of Child Nutrition
astricklin@benton.k12.ms.us
Mr. Harold Nicholson
Transportation Director
Maintenance Director
hnicholson@benton.k12.ms.us

Mr. Tom Stewart
Director of Technology
Communications
BCSD Webmaster
tstewart@benton.k12.ms.us
Mr. Chandler Gray, Ed.S.
Chief Accountability Officer
District Athletic Director
cgray@benton.k12.ms.us
Ms. Sarah Richard
Data/Information Systems
Manager
srichard@benton.k12.ms.us
Ms. Olivia Pratchett
Assistant Federal Programs
apratchett@benton.k12.ms.us
Mrs. Christine Wommack
HR Assistant
Fixed Assets Manager
cwommack@benton.k12.ms.us
Mr. Chris Westmoreland
Technology Lead
cwestmoreland@benton.k12.ms.us